I needed a baseline player model and rig for prototyping, and eventually to be used for the characters in my games.
So I rigged up a simple Low-poly dude to a simple skeleton, with some nice controls to make it easier to utilize effectively.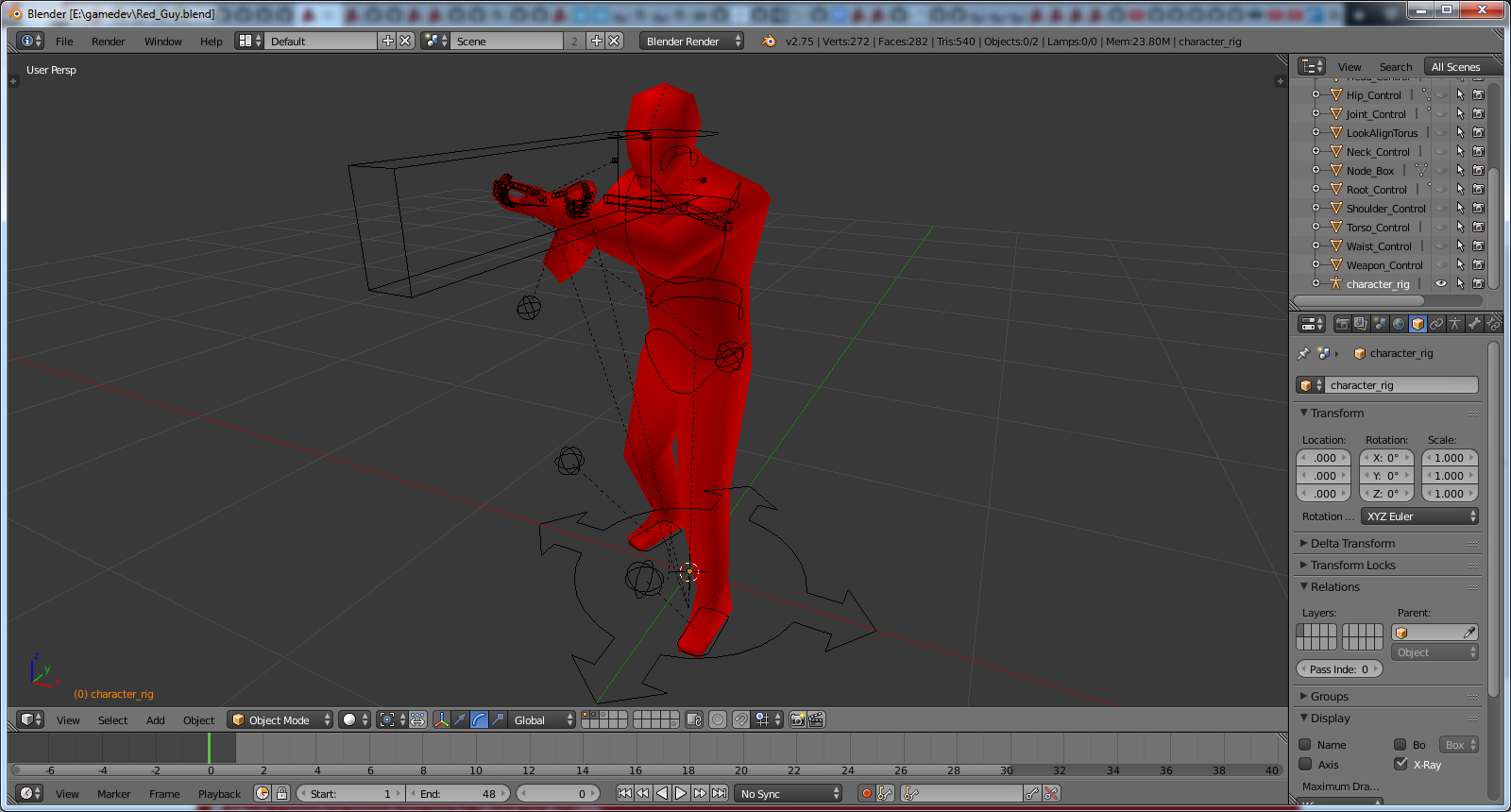 Figured I'd toss him up here, and see if anyone had a use for it. As said, it's my baseline rig, so I plan to use it in general, but if others have an interest, I could take suggestions/ideas for some improvements.
Who knows, maybe given how light Red Guy is comparatively(and that there'd be source art), we could make him the default player model in the templates
Link to him is
here