One area that Torque is somewhat lacking in is in good foliage.
Part of it is not having dedicated shader/shader features to handle lighting on it properly, but another aspect is that not many people have pushed it on the art side - a few people have done good work with it, but not too many.
Given that foliage is a pretty major part of many environments, having good examples, tutorials, and source art can be a major tool in making better foliage for the enviornments in games that need it.
We've seen Torque can do a pretty good job with foliage when it needs to, as seen in the old South Pacific demo:
However, currently those assets are closed off to us, and even then they're falling behind on the modern standards in effect now.
I've spent a fair bit of time drudging through tutorials and examples, and while I can't say anything is definitively "The Best" way, there are definitely some examples that could be pointed to as good baselines.
So I figured I'd start a thread here for people to discuss methods, tutorials they found and provide examples if they choose.
To start, I had stumbled upon a tutorial done by a guy on the Cry Engine forums that was both rather thourough, and produced excellent results for grass.
The tutorial is here:
http://www.cryengine.com/community/view ... 5&t=100319
And the results are thus: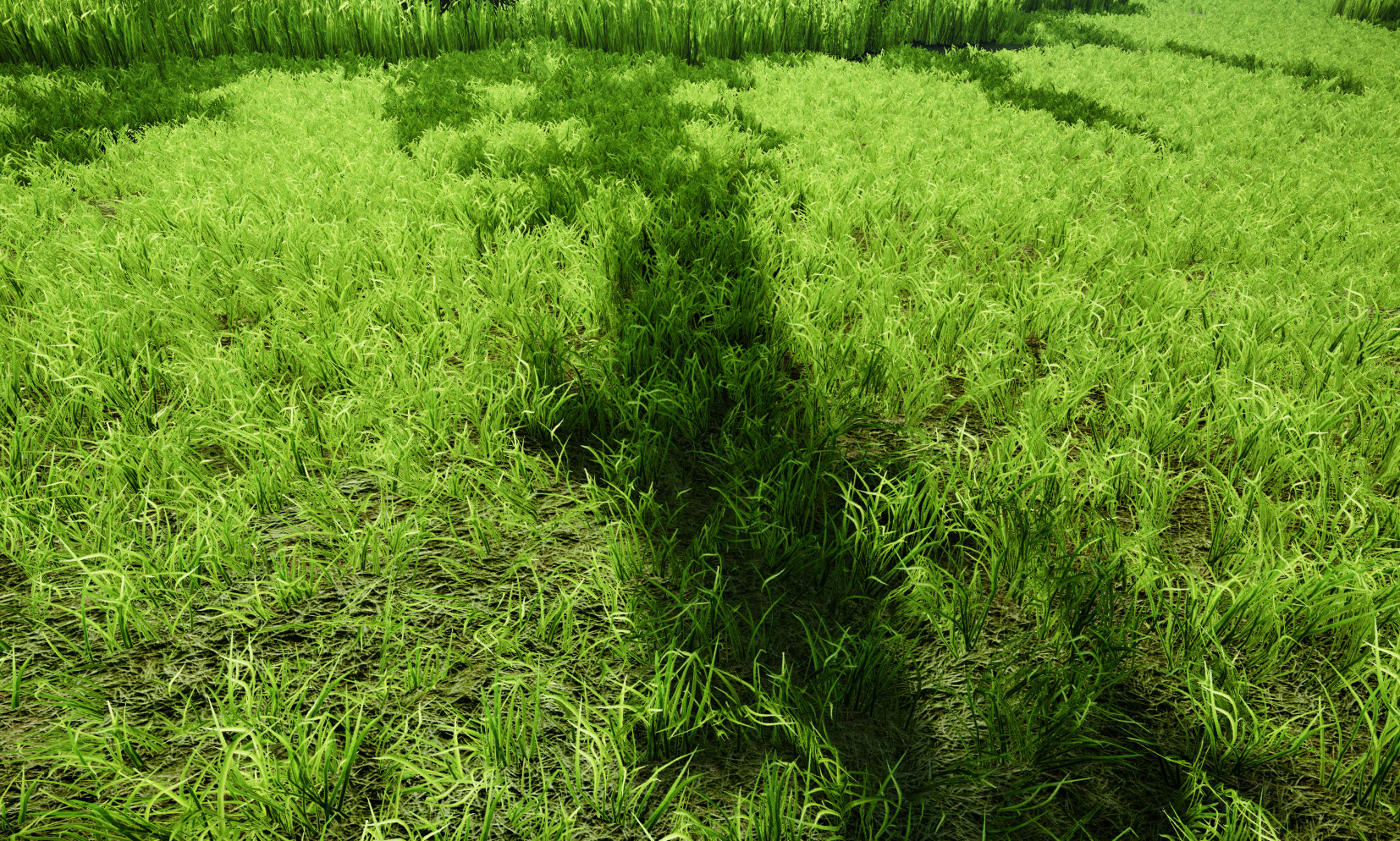 So I started testing his approach out, and while it's not 100% it's most of the way there. The results are pretty solid:
In the viewport, on the grass mesh: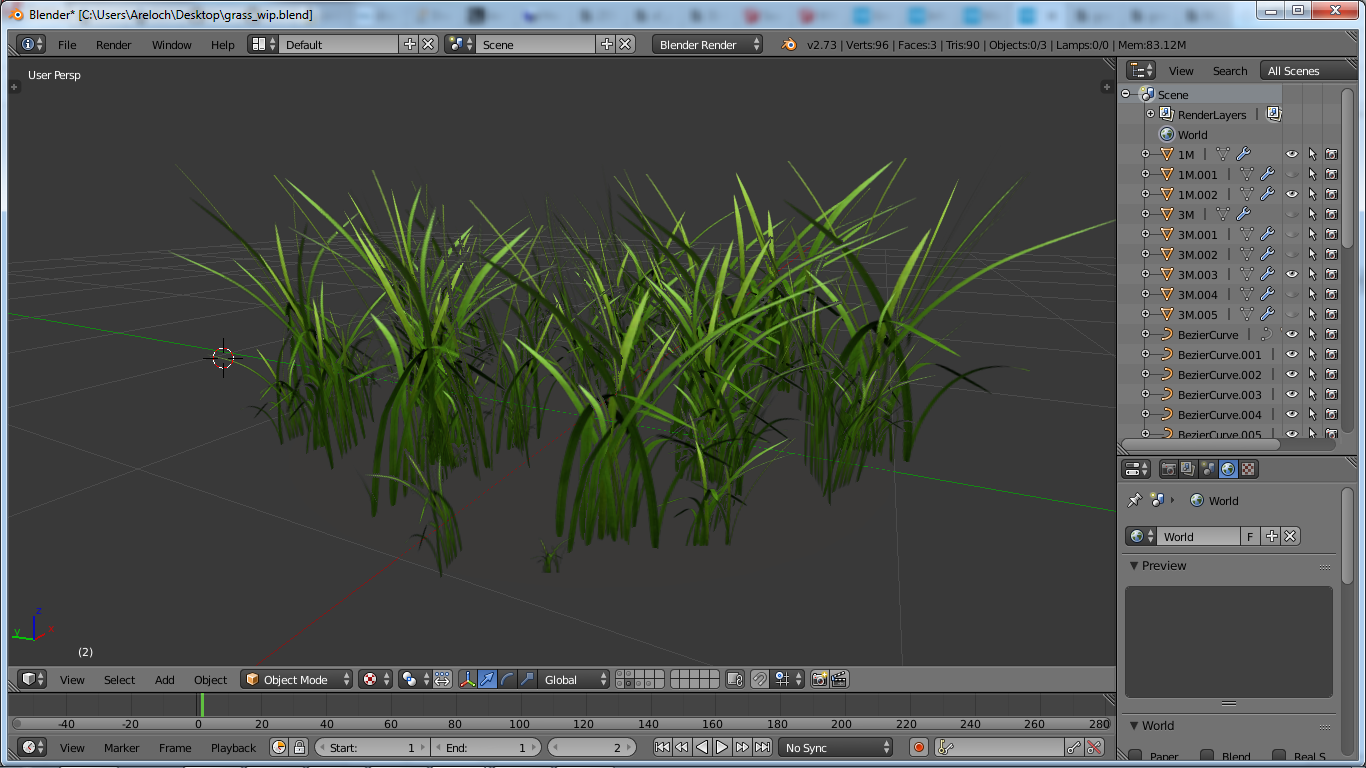 And the texture I rendered for it, per the tutorial: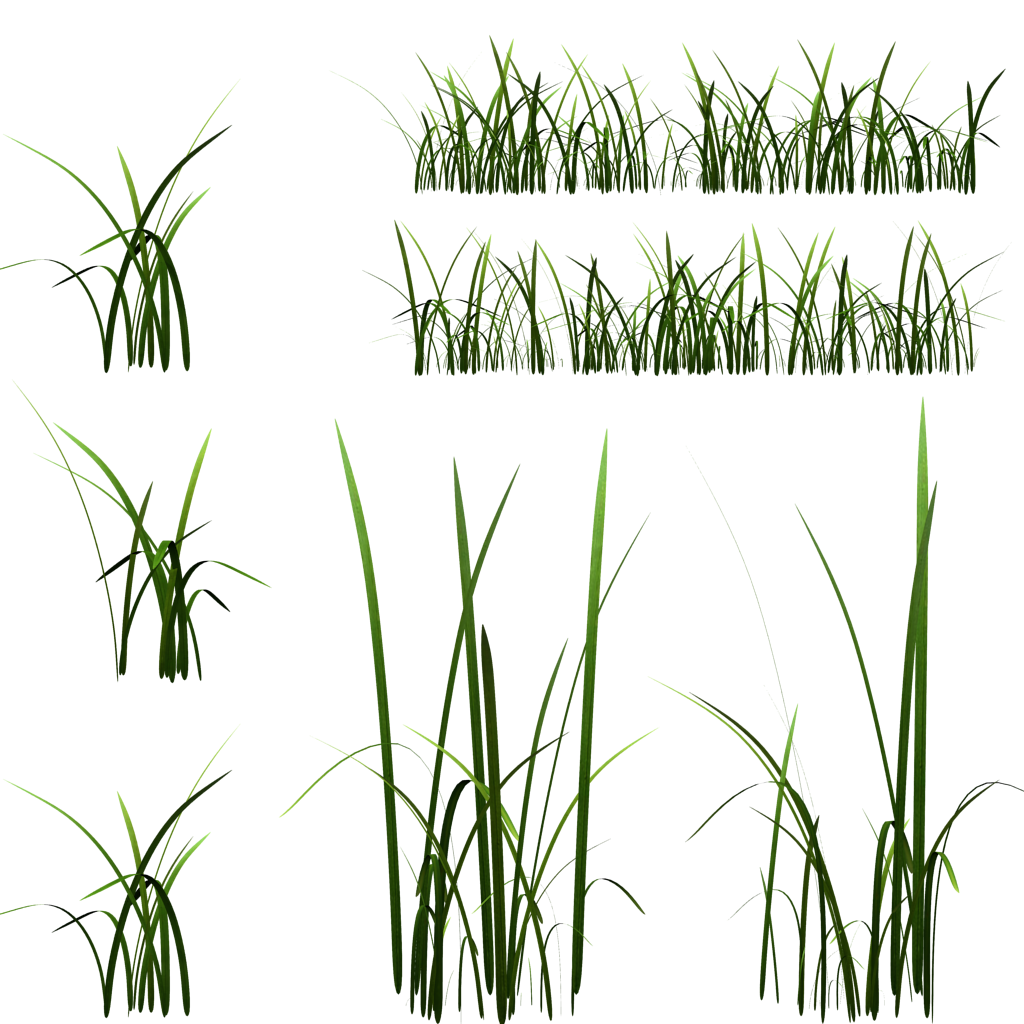 So that's my current foray into the grass side of foliage stuffs.
For it to be perfect, we'd still need shaders that handle the lighting on foliage better(managing backface lighting so they look like they're more volumous, etc), but the first step is to have good textures and models.
Feel free to give that tutorial method a try, and see if there are improvements that can be made! I'll be putting up the blender source file for my efforts on it in the near future.